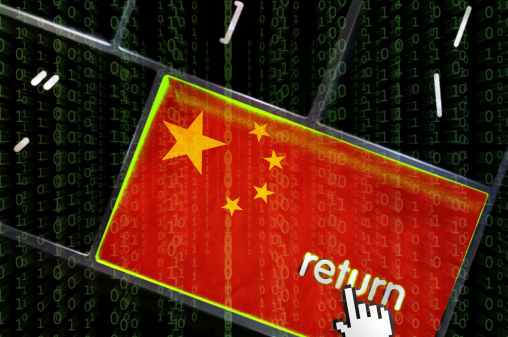 If you pay attention to the news, you read or heard recent reports about Chinese officials hacking into the IT systems of U.S. companies.  They did this to acquire trade secrets.  Now, it seems that the suspected hacking group, Putter Panda, is linked to the People's Liberation Army in Shanghai.  Plus, according to the network security company CrowdStrike Inc., they may have targeted the U.S. defense, European satellite, and aerospace industries since 2007.
According to CrowdStrike, the Chinese use customized malware disguised as emails to infiltrate U.S. IT systems.   If you click on one of these files, it downloads malicious programs into your computer.  Once this happens, they can see all your devices and connected networks.  At this point, they can steal your proprietary and confidential information.
How Can You Protect Your Business Information? 
First – call K&M Systems Intergration to book a comprehensive computer network security review by our team of certified and professional IT security experts.
Second -invest in training of your staff to make sure they know the proper protocols to protect the company's interests and information.
Third – invest in our managed services solution.  This is the best defence.  Our team will constantly watch over and safeguard your computer network, data and work with your staff so they are kept up to date with the latest threats online.
Contact K&M Systems Intergration.  Our team of IT security specialists will apply multiple layers of data, virus and firewall protection to make sure the Chinese hackers, and others, can't penetrate your network. 
Call (403) 274-7848 or email support@kmsi.net.
K&M Systems Integration provides strategic IT consulting services and business IT support services to businesses large and small across Calgary.
Our team of IT Experts provides high-quality systems and networking services in Calgary, Cochrane, Airdrie, Chestermere, Okotoks, High River and across Southern Alberta.