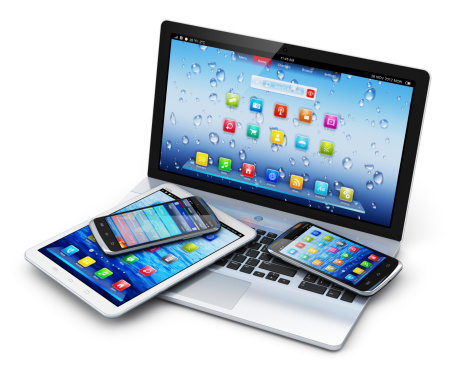 If you use an iPad for personal use, you know how convenient it can be.  But, maybe you aren't sure whether it's the right tool for your business needs. If so, perhaps the following reasons will convince you that it is.
Using the iPad for business helps you:
Access your business email. With Microsoft ActiveSync you can use your company's Exchange servers to securely access email via the cloud wherever you have an Internet connection.
Record reminders and notes. You can use OneNote and Evernote to record all your important notes and reminders to "stay on track."
Access your business documents. There are many software applications, including Microsoft apps that you can use to access and edit your business documents.
Work with your Virtual Private Network (VPN) and Remote Desktop Protocol (RDP). Did you know that the iPad works with many VPNs and RDPs?
Set up and participate in video conferencing from anywhere you have an Internet connection. With built in Face­Time or others iPad apps such as GoToMeeting and WebEx, you can arrange or access video conferences when on the go.
If you're still not convinced, contact your Apple support professionals at K&M Systems Intergration at (403) 274-7848 or support@kmsi.net and we'll give you more reasons to incorporate the iPad into your business IT solutions!
K&M Systems Integration provides strategic IT consulting services and business IT support services to businesses large and small across Calgary.
Our team of IT Experts provides high-quality systems and networking services in Calgary, Cochrane, Airdrie, Chestermere, Okotoks, High River and across Southern Alberta.