Are WatchGuard Firewalls Keeping Your Business Safe? Get The Support You Need in Calgary
Working with the most effective IT is essential for any business; even more crucial is that you're working with the most reliable tools to stay protected.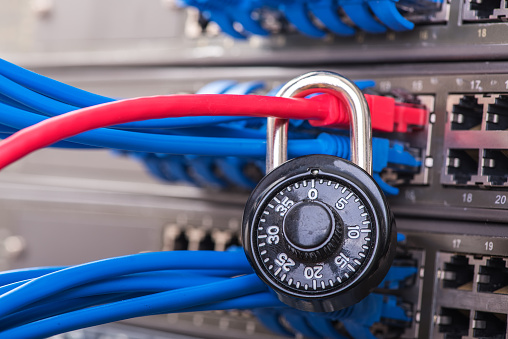 While your technology pushes you forward and provides convenience, it also needs to keep you safe. K&M Systems Intergration knows that no firewall protection is as strong and reliable as WatchGuard, and we provide the support you need in Calgary.
Reach out to the IT professionals at K&M Systems Intergration to discuss the benefits of WatchGuard firewalls for your network. Contact us at support@kmsi.net or (403) 274-7848.
K&M Systems Intergration understands the need for proactive, reliable protection. When you're relying on technology to store data, get work done, and interact with clients, you need assurance that your network is always protected. That's why we use WatchGuard technology to provide enterprise-quality IT protection. K&M Systems Intergration is an extensively trained WatchGuard partner with years of experience in providing superior IT protection for Calgary-area businesses.
WatchGuard Firewalls provide comprehensive protection with scalable features, designed to meet your unique business security requirements.
Intrusion prevention services ensure that hackers, cyber criminals, and other online threats never stop your productivity. Emerging threats are caught and dealt with quickly, before they lead to disruption.
Preventative protection means you save time and money, so you're not caught reacting to issues once the damage has already been done.
Flexible administrative controls allow you to decide how threats are dealt with; and our team works with you to plan strategically, ensuring you're making the best decisions to protect your livelihood.
WatchGuard gives you easy-to-manage, cost-effective solutions that save your business time and money, allowing you peace of mind to focus on your work.
K&M Systems Intergration ensures that you're always properly utilizing WatchGuard Firewalls to keep your business safe. Get in touch with our team of IT experts at support@kmsi.net or (403) 274-7848.