Cybercrime is an ever-present and growing threat to modern businesses. Without up-to-date and varied security measures, successful hacks can compromise your important or sensitive data, and harm your systems, resulting in costly downtime. Good firewalls protect you from not only hacking, but from viruses, dangerous websites and risk-prone staff activities as well.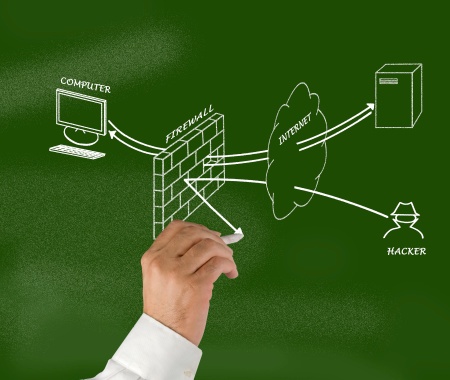 Reach out to K&M Systems Intergration to discuss IT services and support that will help your Calgary business operate safely. Get in touch with us at (403) 274-7848 or support@kmsi.net for more information about our security services. 
People with smaller business tend to think cyber-criminals will ignore them. It can be a costly surprise to learn that small businesses are in fact often specifically targeted by hackers as "easy pickings", with weak protection from mass attacks! Companies that fail to adequately protect themselves can often face terrible consequences, including:
Data Loss: Costly recovery, remediation and disruption that some businesses never recovery from.
Negative Publicity: Is your reputation important? Not all publicity is good publicity. Companies that are known as victims of cyber crime may find it hard to regain the trust of their shareholders and clients, resulting in lost business and revenue.
Watchguard Support & Consulting For Calgary Businesses
K&M Systems Intergration wants to keep you safe from today's range of digital threats. We chose to only work with the best, which is why we use proven firewall technology from Watchguard to keep our clients' data safe. Watchguard is the #1 industry choice for Unified Threat Management (UTM) and Industry Models. Furthermore, it's is the most recognized service of its type available on the market today.
In addition to our full certification and extensive training with this enterprise-class technology, K&M Systems Intergration also has years of experience in using Watchguard technology to protect Calgary-area businesses from cyber threats. K&M Systems Intergration and Watchguard offer world-class digital security, the benefits of which include:
Globally recognized security solutions that scale specifically to your needs and size as a business.
Industry-leading capability, with software that's designed to run full versions of the leading security engines in every category.
Despite being a Enterprise-level product, Watchguard comes at a price competitive enough for small-medium sized businesses to afford it.
Modular structure that allows for convenient scaling to business size and hardware replacement as needed.
Comprehensive solutions for all threats including Anti-Virus, URL Filtering, Anti-Spam, Intrusion Prevention, App ID & Control, Data Loss Prevention, and Advanced Malware protection, whereas other UTM companies can only offer a few of these solutions at best.
Multi-award-winning service, boasting PC Pro's Recommended A-List, Network Computing Awards Finalist (2014), PC Mag Highly Rated, and more!
Best management value, providing great visibility and management control of traffic with lower support costs that other firewalls in its class.
Let us facilitate Watchguard's unbeatable security offering to keep your business safe so that you can stop worrying and get back to focusing on your real business goals. For more information, contact K&M Systems Intergration at (403) 274-7848 or support@kmsi.net today.